Who We Are
At Flamin Grillas American BBQ is our passion. We are a family owned business who have turned what we love into a business. We pour our love of BBQ into every cook we do. The flavours we share with you are tailoured to make your taste buds shout for more!
Flexible
When you contact us we will endeavour to tailor our flavours and options to suit exactly what you are looking for
Quality
We source the best ingredients available to ensure the best flavours arrive on every plate we serve
Flavours
We make sure all our flavours are complimentary to each other, with our own secret sauces made to really bring our style of BBQ alive
Popular Merchandise
See all Merchandise, Rubs etc in our Shop
We love to hear your feedback on our services and food, here are some of our reviews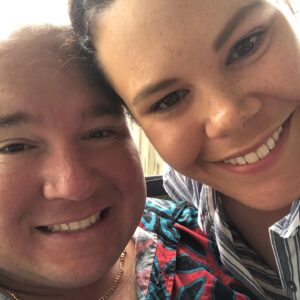 Toby Adams
Customer
"Wow wow wow, this was a great meal last night... hope you run every Saturday night whilst we are in Isolation.... as soon as we arrived into Meadows Circuit to pick up our order, which was ready on time 😀, the wonderful smells of slow cooked meats blew us away.... thanks again, we will be back for more.... my favs were the brisket and pulled pork....
#stayhome"
Get in Touch
Where We Are Based
Greenbank, Qld 4124
Give us a ring
+61 431 187 314 
+61 422 282 594
Mon - Fri, 8:00-22:00
Send Us An Email
flamingrillas@gmail.com